27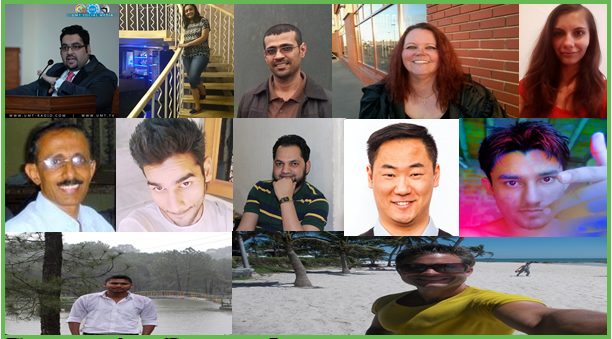 Experts Roundup: What Is Google Friendly Design?
Google Friendly Design, Google is the only Search Engine we wanna make them happy.
Many people in the industry spending time to make Google happy.
But wait.
You're really doing it in a right way? Think about it once.
I'm sharing many posts about SEO with the experiments I'm doing.
I thought why not this time I invite some experts to contribute in telling us that which design is Google Friendly Design or you can say SEO Friendly Design.
Most of you already heard their names before but most of you don't.
I invited some of the BIG names in the industry!
I sent them the question that:
Which design Google really loves?
Most of them politely answered with their expertise & experiments and some of them didn't even replied, LOL! 😛
Let's have a look below, what they answered me?
Don't forget to tweet:
Experts Revealed: What Is Google Friendly Design?
---
Tor is one of the famous personality in the online industry, who have been featured on 158 blogs in 14 months only, some of them are Inc. , Ahrefs etc. He is one of the guy who got award on Top Personal Development Blog. He helps people to manage their times and build productivity on his blog.
When I send him an invitation to my blog, he asked I'll do that tomorrow and he did that!
So let's have a look what he answered to the question:
"Google loves responsive website designs that are are clean and SEO friendly.
It is also important that your blog posts are easy for people to read.
Why?
Because it's all about the user.
If you write a blog post the same way that you write an academic paper, people will will run for the hills.
It's quite simple.
Google reward websites that people seem to like based on the users / readers behavior.
If your readers actually are clicking on your blog posts and pages, and are sticking around, then guess what?
It's good for SEO."
---
Ryan Biddulph is a talented blogger, who is traveling the world from 5 years. Ryan has been featured in 200 blogs like Neil Patel, Forbes and the list goes on. Besides this he is Amazon Ebooks seller and in Amazon he known as Best Selling Author. He is one of the most humble guy I know.
When I asked him this question, he immedietly replied:
"I think Google loves the Paradise Reloaded design 😉 OH OK, that's mine LOL.
Really though, Google vibes with a clear, clean design because SEO factors in user experience these days.
If you use an easy to read, simple, orderly design you will gain more SEO juice."
Want to boost traffic, check it out: SEO Friendly Copywriting
---
Philip Verghese 'Ariel' – Founder Of P.V Ariel
Philip is a multi lingual freelance writer, blogger and editor. Basically from Kerala now based at Hyderabad, Telengana State. He also translate articles from English to Malayalam. One of the talented blogger in the industry.
When I asked him, he replied:
"Responsive Web Design (RWD) is the best one Google likes, for that matter, no doubt other platforms like Yahoo, Bing etc, loves this design.
The reason may be RWD sites will give an optimal viewing experience to its various kinds of visitors. Not only that it allows one URL and a single content source to serve multiple devices like Desktops, Laptops, Smartphones etc. In a recent survey conducted by Google says, "More than 82% of the websites leverage this extremely useful method."
---
Ali Raza – Founder Of AliRaza.Co
Ali Raza is an Internet Entrepreneur who convert visitors into customers. Ali is Google and Microsoft advertising professional with many years of experience in Internet Marketing, Social Media Marketing and Blogging. He is working with many brands over the internet. Ali has been featured in many blogs like Matthew Woodward. He had an agency too which is Official Google Partner as well.
When I asked him to answer this question, he replied:
"Google loves User Experience, When You Talk about design, I will talk about User Experience, my advice will be to improve the user experience on your website.
Make things easier for your visitor to browse and navigate. Don't over do any of the Call to Action because you will end up loosing more so don't be greedy with it.
I also suggest to do deep inter linking of your articles with each other, a part from search engine love, this can also increase the amount of traffic.
I also feel that there should be a sitemap which gets updated automatically, there are ample of tools in market who can do the job for you.
Lastly I feel, when it comes to design, there's no perfection, you should always be improving and testing new things. Good luck!
---
Lorraine Reguly Founder Of Wording Well
Lorraine is one of the successful expert copywriter in the industry. She do freelancing and writing both. She also help people to become author. She has been featured in many blogs like Problogger etc. Besides this, She is an English Teacher.
When I asked her the question, she replied:
"I actually have no idea which design Google loves, but I DO KNOW that websites should be responsive (be using a responsive theme)!
Having a "responsive" website means that your website is mobile-friendly and looks good on all devices. To test your site, you can use the tools mentioned in this post."
---
Minuca Elena – Founder Of Minuca Elena
Minuca help people to build their income from zero to thousands. She is nice and humble who always help people around her in the online community. She has been featured in many blogs like Huffington Post etc. She also known as "Blogging Expert".
When I asked her the question, she replied:
"Google loves blogs that are optimized for mobile. It is also very important to have a site that loads fast. You can check your website's speed with Google page speed insights. Too many plugins can slow down your site so you should remove the ones that aren't necessary.
Compress and resize all the images that you use on your blog. You can use a plugin such as Kraken or edit your images in Photoshop before uploading them to your posts.
Ultimately, you are creating the website for your audience. You should keep this in mind when choosing your website's theme and customizing its design. It should be visually appealing and easy to navigate."
---
Hussain Omar – Provide SEO Services At Cost Effective SEO
Hussain is experienced SEO Expert, Search Engine Marketer and Blogger. Hussain works with various companies over the years. He has been featured in many blogs like Huffington Post.
When I asked him question, he replied:
"Actually, there is no specific design that Google loves, all you have to do is to have a design that provides the best user experience for your visitors. The Page Load time of that design and Mobile friendliness must be highly considered as Google added them formally to the ranking factors."
Boost your page load time: The Ultimate Guide On Speeding Up Page Load Time
---
Himanshu Gupta – Founder Of Blog Rags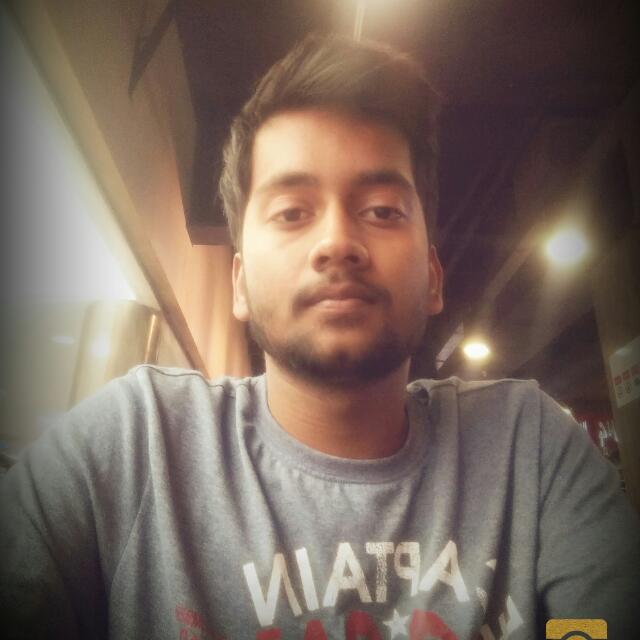 Himanshu is the founder of Blog Rags, he is in industry from the past three years. He is helping many by his articles. He is currently doing Engineering along with his blogs.
Let's see what he replied:
"A Simplistic One. A design that can be easily be read by the bots. I think a design which is both simple enough to read by both by the reader and Google is the best one.
You can't totally make a blog's design which only helpful for Google Bots because at the end readers will help you make money and not Google.
Hope it helps.
Thanks."
---
Heena Shah – Provide Services On Click N Join
Heena is one of the female blogger from India. She is currently providing services regarding SEO, Website Designing, Content Marketing, Social Media Marketing etc. She worked with lots of client most of them are from India.
When I asked her, she replied:
"Google has been cautious in giving ranking to the site which are:
Mobile Friendly
Easy Navigation
Clean theme
Readable Fonts
Page loading is fast
Sitemap
Schema Markup
A good silo Structure."
---
Umar Farooq – Founder of EasyAsFart
Umar is 21 year old College Dropout who love teaching people. He came to know about the online world in 2014 with passion. He is passionate blogger, freelancer on Fiverr who is level 2 seller. A great and humble guy I know him from his starting days and really he is hard working.
Interesting enough, yeah. Let's have a look at his answer:
Well.
If you look at EasyAsFart's design, you'll see that it's SUPER simple, it has nice looking fonts that are easy to read and are attractive to the eye. It has Custom Made Thumbnails.
In short, "simplicity" is the key to success.
Don't overdo anything that's GOOD. It will get boring or bad if you overdo it, eventually.
ProPakistani, TechJuice, and MangoBaaz are some of the Tech websites that I think have a GREAT looking design that Google appreciates as well.
And yeah, that's it.
Want to make Google happy? Make your audience happy! 🙂 It's all about Audience after all. (Bounce Rate = Audience's Time Spent on Site, Engagement = Audience's Activity on Your Site) See? It's all about "Audience." Make THEM happy, and you'll make Google happy in the end.
---
Riyaz is SEO expert, digital marketer, affiliate marketer and professional blogger.  Riyaz is currently living in India. Besides this, he is teacher who teach students about Digital Marketing etc.
So when I asked him the question, he replied:
Google prefer that websites/blog which are human friendly in design. By each passing day, Google is trying to offer more user friendly and personalized results. So the best design is what as an end user you would love to consume.
To serve better user experience, Google announces an update called "Mobilegaddon" last year in April 21, 2015. The sole purpose of this update was to help mobile user to explore websites more easily. Now, webmasters treat responsive layout as an important factor while planning a new design.
Here are few of the important factors one should consider while developing a website or blog.
1. Responsive Layout
2. User friendly interface
3. Friendly tone in content
4. Easily navigable
5. Fast loading time
6. Clutter free design
7. Easily readable and lovely fonts
Though there could be number of things to consider, I would suggest going natural. Think yourself as the audience while you are designing your website. If you were the actual visitor what would be your expectation.
---
Robin Khokhar – Founder Of Tricky Enough
Robin Khokhar was doing Job as an Internet Marketer (IM). Later, he decided to fulfill his dreams and he left the Job. He is passionate about Internet Marketing, SEO, Digital Marketing etc.
So when I asked him the question, he answered something unique:
Well according to me design is not a matter for Google on the basis of SEO. What most matters is the user experience of the users of the website. Although we are going to cover the content with ads and some other inappropriate things then Google is not going to love your pages, we might get a penalty from Google.
But I don't think that SEO friendly design has any concern with the actual SEO.
---
Ravinder Dande – Founder Of Blogail
Ravinder is a passionate blogger and SEO Expert. He writes on many topics on his blog. He is currently living in Chandigarh, India. He is Graduated computer science student and he is too much interested in Robots 😛 . He is doing blogging from 2015 after reading so much articles over the internet. He know about blogging from 2013 actually.
When I asked the Gem about his answer, the reply was:
Design of any web page is the first thing that readers see on website. It's structure or layout of site that you make for better user experience. We all try to make our blog look attractive but sometimes we forget about optimization of structure that google index as it is.
So if you are only trying to have cool look for blog and ignoring your readers even when Google take user experience into consideration while updating ranking of your website in SERP then you need to think about "what have you been doing " again.
Well,
Now I think, you know the importance of ranking so having SEO friendly website is what you should think about before launching your website.
Lets come to the point 😉
From very first day of blogging I only choose clean and responsive blog design.
So once you got responsive design and fast loading design you will start getting good results in just few days.
Wait,
Last but not least , Navigation is equally important in web page as it tells search engine or readers about your most common category and pages on your websites.
In blogosphere, there is so much crowd so you have few second to attract readers with best design and content.
So try to make your blog design very responsive and mobile friendly and let google fall for you :p .
---
Conclusion
Finally, we learned a lot about SEO Friendly Design by experts and got many good answers from them.
In my opinion, the most loved design by people is loved by Google.
The more you concentrate on User experience (UX), the more you'll get juicy fruits (Traffic) from Google.
Let's implement all the above suggestions by experts. 🙂
Stay blessed, Stay same and Happy Blogging!